IPPN Conference Exhibitors
Published:

11 May 2020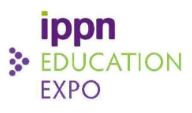 The support of exhibiting companies helps IPPN to deliver our Annual Principals' Conference along with other IPPN member services.
Please consider these companies when making purchases for your school over the coming year. Please see pages 46 - 60 on the 2020 Conference & Expo Guide below.
Click here for the 2019 Expo guide listings.