Deputy Principals' Conference 2015
- Daring to Lead

May 28th & 29th, Citywest Hotel, Dublin
This two day event is tailored made to meet the CPD & networking needs of Deputy Principals. With a full complement of seminars to chose from, thematic Keynote inputs from top speakers, a dedicated Expo & refreshment hall along with Dinner & entertainment, this event is a must on the education calendar for DPs.
Don't miss out - Click here to book your place.
27 March - Redeployment Panel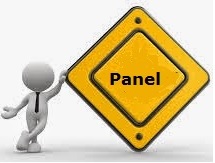 The main redeployment panels will be circulated to panel operators today, Friday 27 March. There are approximately 250 teachers on the 2015/2016 redeployment panels.

The DES intends to issue the next panel update on Monday 30 March and will include a summary list for each of the individual redeployment panels.
IPPN Absences & Leave Resource Bundle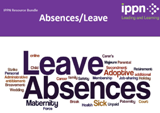 IPPN has developed a detailed teacher absences resource bundle. This interactive guide provides an up-to-date reference source of all DES approved leave types. The resource bundle provides a brief synopsis of the relevant circular, whether or not the leave type is substitutable and guidelines on how to log the leave type on OLCS. Click here to view new resource bundle
2015 Health & Wellbeing Survey

IPPN and NAPD commissioned a longitudinal study on Irish Principals & Deputy Principals' Occupational Health, Safety & Wellbeing. It is being conducted in response to concerns that the increasing complexity and workload demands of school leadership roles are impacting on the health and wellbeing of Irish school leaders. The 2015 survey is now open for all principals and deputy principals.