Power Outage & Phone System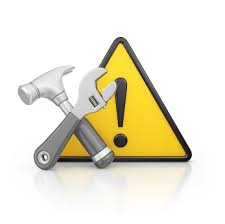 Due to an unexpected power outage this week, we are currently experiencing some technical issues with our phone systems which is still currently offline. We are currently working with our IT support to rectify the situation as soon as possible. Meanwhile, if you have an urgent query, please email info@ippn.ie
E-scéal 21st Oct 2021: Message from IPPN President Brian O'Doherty re. management of COVID in schools
The first eight weeks of the school year have brought much in the way of challenge to schools and school leaders. I have little doubt that your resilience and patience have been sorely tested.
In the early weeks of the term, it became apparent that schools were experiencing significant delays with regard to the undertaking of a risk assessment and access to prompt public health advice as to what actions were to be taken when a positive case of Covid-19 was identified in the school. Your comprehensive response to our overnight survey on 7th September on the issue informed the advocacy work we undertook and led directly to additional capacity being made available to the dedicated phone line for principals.
Allianz Hot Topic: Back on their school run

Allianz's local personal service has always been greatly valued by their direct schools. They are delighted to announce that this service is now reinstated again, and they can provide their full range of services once more.
Deputy Principals Conference 2021 - Check out what's on offer
Covid Ar Scoil 2021/2022