Free School Book Scheme - IPPN Advocacy
Published:

15 March 2023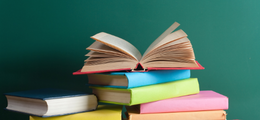 Work is ongoing in the DE on the development of guidance documents for schools on the implementation of the Free School Book Scheme, announced in Budget 2023. IPPN welcomes and fully supports this initiative and is anxious to ensure its successful and effective implementation.
However, our evidence/research informed analysis of the current reality of primary school leadership in the Sustainable Leadership report clearly demonstrates that school leadership capacity and effectiveness are systematically and irrefutably undermined by the number of tasks and responsibilities that are ascribed to school leaders that have nothing to do with their core purpose. Not only does this increase their considerable workload but it also means that they are consistently deflected from their core purpose which renders them less effective and undermines the sustainability of their roles.
It is in this context that we have written to the DE, and are attending a meeting of stakeholders this week, to articulate our concerns and perspectives in relation to the manner in which the scheme will operate, the logistical implications for schools and school leaders in terms of its administration and the extent to which it will meet parental expectations.
While our preference would be for a voucher system to remove the administrative burden from the school, at the very least, we are advocating for the allocation of leadership days to schools or the provision of an infrastructural support fund to facilitate those leadership days. These could then be used by schools in a manner which suits their own contexts, enhancing leadership capacity at a local level and better ensuring the successful roll out of the scheme.
We will keep members updated of developments and anticipate that guidance will issue to schools before Easter.