EducationPosts.ie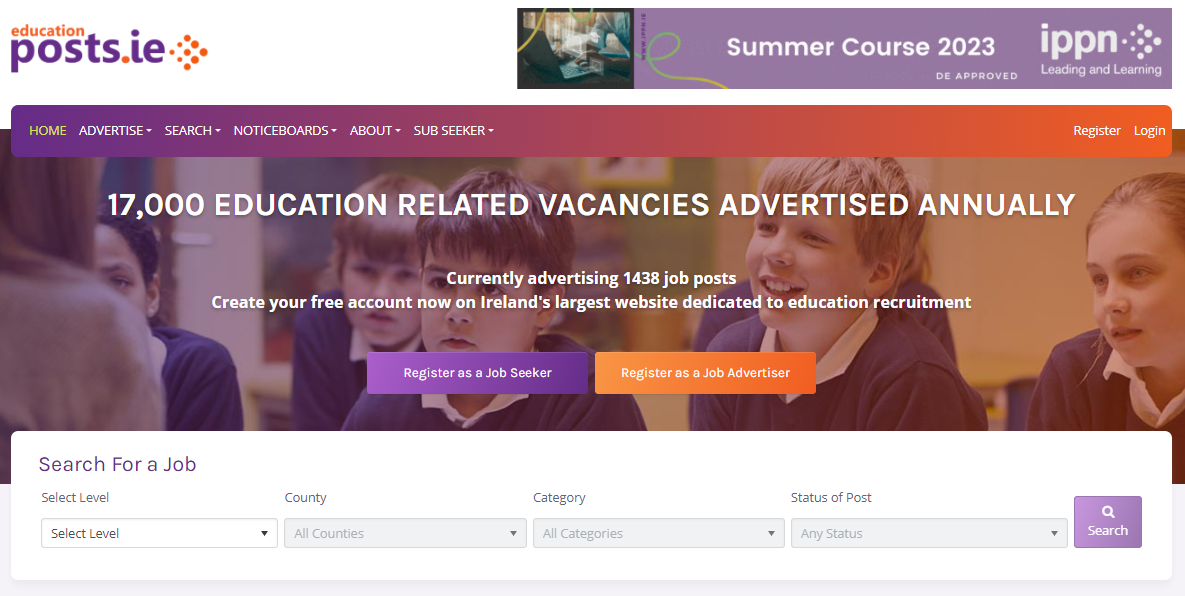 EducationPosts.ie is Ireland's longest established and most widely used website dedicated to education recruitment. It is Ireland's original and number one website for advertising education related job posts across pre-school, primary, post-primary, higher & further education, Other Education and International job posts. Since its initial launch in 2002, EducationPosts.ie, owned and operated by IPPN, has played a pivotal role in the advertising of education related job vacancies across the education sector.
Visit EducationPosts.ie for all your education related advertising requirements:
Approved by the Department of Education & Skills

Over 18,000 education related jobs posted advertised in 2022

Advertise all Education related job posts across all levels from Pre-school to Higher and Further Education

Standard application forms are available in the About section

Adverts automatically removed after closing date

Up to 80,000 email alerts issued daily to Job Seekers

More than 110,000 active account holders

Immediate reach to Irish education professionals and to the broader education community.
See EducationPosts.ie now